HOME HARDWARE: RETAIL entrance vestibule InstallatioN
Project Name: Home Hardware, Entrance Vestibule Renovation 
Location: Ottawa, Ontario
Application: Decorative Flake System using MMA (Methyl Methacrylate) coatings
Materials Used:
MMA (Methyl Methacrylate)
Environment Exposure:
High pedestrian-traffic
Salt-Corrosion Exposure in wintertime
Temperature fluctuations
Client-Facing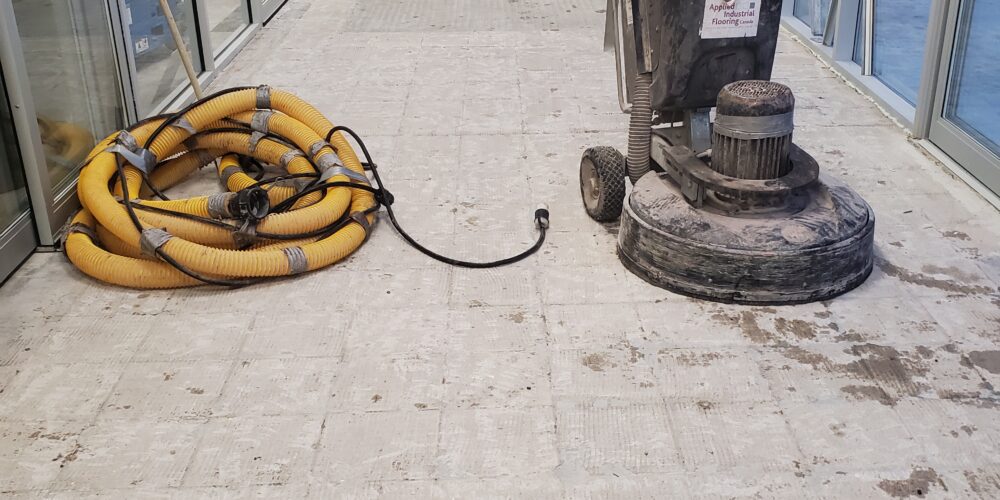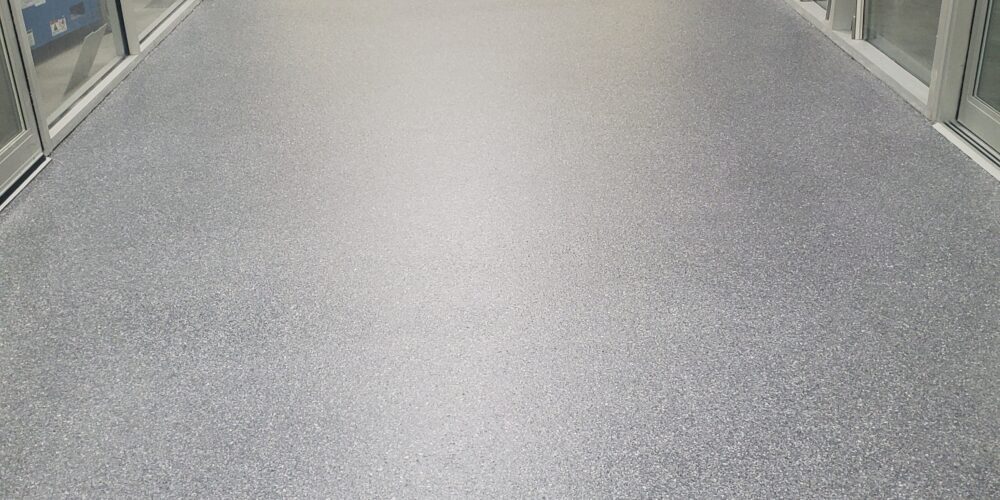 Home Hardware had expressed interest in a decorative flake system for a renovation in the entrance vestibule at one of their large stores in Ontario. They had installed a decorative flake system in the past but to do this they had to shut down the entrance completely for 3 days.
We recommended they try our decorative flake system using MMA (Methyl Methacrylate) coatings. They agreed with our proposal and chose a colour (which will be used in all stores in the future) from our standard colour chart.
After many Covid and Supply Chain delays, we finally set a date for the installation. In one night, our company removed the tile grout, prepped and patched the concrete and installed the full 4-Coat decorative flake broadcast system and had them back on the floor with full traffic at 7am.
Applied is proud that this solution not only solved the needs and aesthetic desires of Home Hardware, but that it will meet it's high foot traffic needs while resisting salt-corrosion during the winters. This solution was also installed in one night, leaving zero downtime from regular business operations. 
This floor will last for a very long time given the high stress the floor will endure, and is aesthetically-pleasing too. 
Learn more about Applied's industrial-strength MMA flooring installations here.