Amica Retirement and Care Home Flooring
Project Name: Amica Retirement Homes
Location: Ontario-wide:
Amica Bayview -19 Rean Drive, Toronto, ON M2K 0A4
Amica Erin Mills – 4620 Kimbermount Ave., Mississauga, ON L5M 5W5
Amica – 50 Hatt St, Dundas, ON L9H 0A1
Amica – 275 Doak Lane, Newmarket
Amica – 33 Monk Street, Ottawa, ON
Amica City Centre – 380 Princess Royal Dr., Mississauga, ON
Amica – 491 Richmond Rd, Ottawa, ON K2A 1G4
Amica – 200 Kenneth Hobbs Ave. Whitby, Ont
Amica – 85 TauntonRoad East, Whitby, Ont 
Owner: Amica Retirement and Care Homes
Application: Installation of a an antimicrobial urethane concrete floor system into the commercial kitchens and service areas of multiple Amica Care Homes across Southern Ontario. 
Materials Used:
U-Crete cementitious polyurethane slurry broadcast floor resurfacing system.
Environment Exposure:
Heavy foot traffic
Harsh kitchen environments in kitchen including chemical-abrasion
Oil exposure
Routine washdowns
Soup kettle exposure and fryer line exposure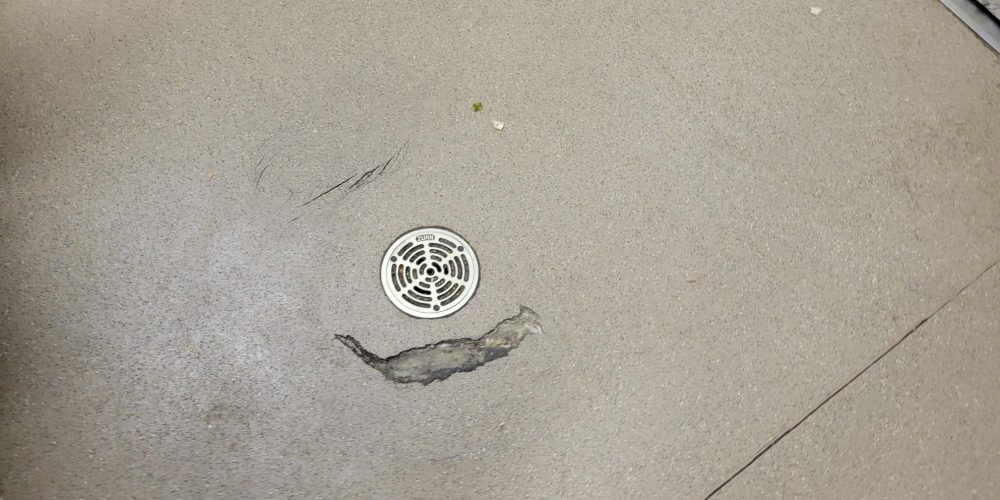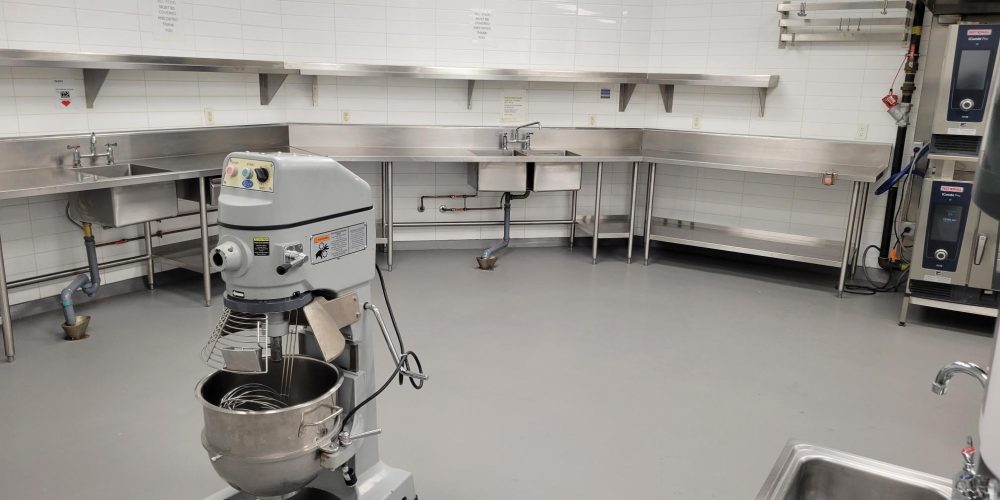 FLOORING Selection Process
Amica was tired of the maintenance frequency associated with the consistent failure and degradation of their existing flooring within the kitchens, service areas, hallways and surrounding spaces. Applied Industrial Flooring was contacted for a flooring assessment at the Amica Care Homes across Southern Ontario in their hunt for a durable, industrial flooring solution to install in their kitchens and servicing areas. 
Retirement care homes have traditionally opted for sheet vinyl floors, as they are a low-cost flooring option. Sheets are welded together in an attempt to seal the seams and replicate a more "seamless" flooring option. This is not a reliable infrastructure, especially around stainless steel drains and vents, where adhesion to the metals can create issues. Welded seams often let go around drainage areas and become very difficult to repair. Furthermore, liquids can get underneath the vinyl sheet flooring and can't be rinsed easily, leading to microbe growth, bacteria and odours. 
Retirement and care home facilities operate 24/7, 365 days per year, and interruptions also cannot be afforded when servicing or replacing floors. Kitchen failures or extended shutdowns for repair or installations destroy the capacity to provide service to those depending on these facilities. 
Polyurethane floors are a fantastic option for facilities like this, and we selected a Polyurethane (UCrete) Concrete system for Amica because their adhesive properties become one with the underlying concrete creating a monolithic substrate, greatly reducing the ability for de-lamination or liquids trapped between floor and underlying concrete. This flooring system is optimal for cart wash and wash down areas, commercial kitchens, health and medical service areas, bathrooms, garbage disposal areas and other highly-aggressive environments with frequent exposure to skidding, dragging, dropping, high-pressure hoses, and strong chemical usage. 
Senior living facilities are an essential service for society and our elders wellbeing, and something Applied takes seriously when helping owners select the safest, most sanitary and client-facing flooring option for their needs. Retirement homes and care home facilities require specialty, code-standardized flooring systems to ensure the safety, health and wellbeing of staff and patrons alike.
As with all flooring installations by Applied Industrial Flooring, we prepared the surface of our installation by Shotblast diamond grinding out imperfections and ensuring a smooth, even surface upon allowing greater bonding and attachment. 
We then installed a Urethane Cement (UCrete) for almost all areas Amica contracted. This option allowed us the most versatility with regard to slip resistance, varying environmental factors, durability under high-temperature variance, and longevity regardless of consistent chemical wash downs. By installing food-grade, food production-grade and commercial kitchen-compliant industrial floors, we are able to provide long term solutions that significantly reduce the flooring and building maintenance associated. 
The UCrete we utilized employs a proprietary 'like-on'like' technology, meaning the cementitious urethane has the ability to expand and contract with the substrate below, giving it superior bond strength and adhesion strength. This layer of UCrete provides superior temperature and slip resistance, while also being odourless and non-toxic. We were also able to work around other trades and meet the strict turnaround timelines required for a fully cured and beautifully functional floor.
Applied Flooring has been a trusted Canadian installer of these specialty flooring systems for over 45 years, continuing to provide the most durable, safe and sanitary seamless flooring solutions for senior living facilities across Canada.
This system met all Amica locations' needs and expectations, completed on time and on budget. Amica has extended its contracts with Applied to continue restoring and improving the flooring systems in various other senior care and retirement home facilities across Ontario. 
Learn more about Applied's concrete coating and flooring installations here.