Traffic COATINGS AND WATERPROOFING MEMBRANES
TRAFFIC DECK COATINGS, PEDESTRIAN TRAFFIC COATINGS, BALCONIES AND MORE
PROTECTIVE traffic COATINGS that can HANDLE overdrive
A traffic-specific waterproofing coating (also known as a membrane) is necessary to protect traffic-bearing concrete surfaces where moisture, high-use and chemicals exist can damage concrete and the underlying steel reinforcements become at risk for rust and corrosion. These structures include carparks, plazas, stadiums, balconies, rooftop terraces, condo parking garages; any concrete surface containing steel reinforcements beneath which, when permeated, could compromise structural stability. These structures are extremely expensive to fix if concrete and rebar damage has gone too far, often involving a new structure altogether. A properly installed traffic coating system not only prolongs the life of the structure, it creates a waterproof barrier for usable spaces below the concrete deck, allowing you to use the maximum space within your structure.
There are different types of traffic coating membranes and sealants to suit varying traffic requirements, for example pedestrian versus vehicular traffic. Most coatings use either elastomeric urethane systems or cementitious systems that are breathable for slab-on-grade application. Applied Flooring has been installing the highest-quality traffic and pedestrian-bearing waterproof systems for over 40 years. We are leaders in both membrane preparation and the seamless installation of traffic membrane systems. 
Our traffic coating Solutions
Many industrial flooring contractors sub out either the prep or the installation process. Not us. What sets AFI apart is our truly end-to-end traffic membrane installation, using the most superior line of surface preparation equipment, NACE-certified staff and overall experience offered by any manufacturer on the market. Traffic coating systems come in different colours, textures, and formulations to meet specific project requirements.
AFI is recognized as Certified & Approved Installers of the industry's top traffic system suppliers like Sika, Tremco Sealants, BASF and every other industry-leading supplier. We're also qualified to install more sophisticated systems such as PUMAs, MMAs and others. AFI is a proud member of the Sealant and Waterproofing Association, and leaders of the highest installation standards available on the market today. We consider ourselves 'product agnostic', and will follow the specs of any client, engineer, condo corporation, or business. 
No matter the surface, Applied has North America's leading industry experience in installing the most precise system for your traffic and pedestrian-bearing environments' needs, guaranteed. From our preparation, through to measuring, mixing, full installation, quality control, and followup customer service, we truly handle it all with expert-level skill.
Benefits of traffic waterproofing systems
when it comes to prep, The size of our Diamond Grinding equipment fleet goes unmatched.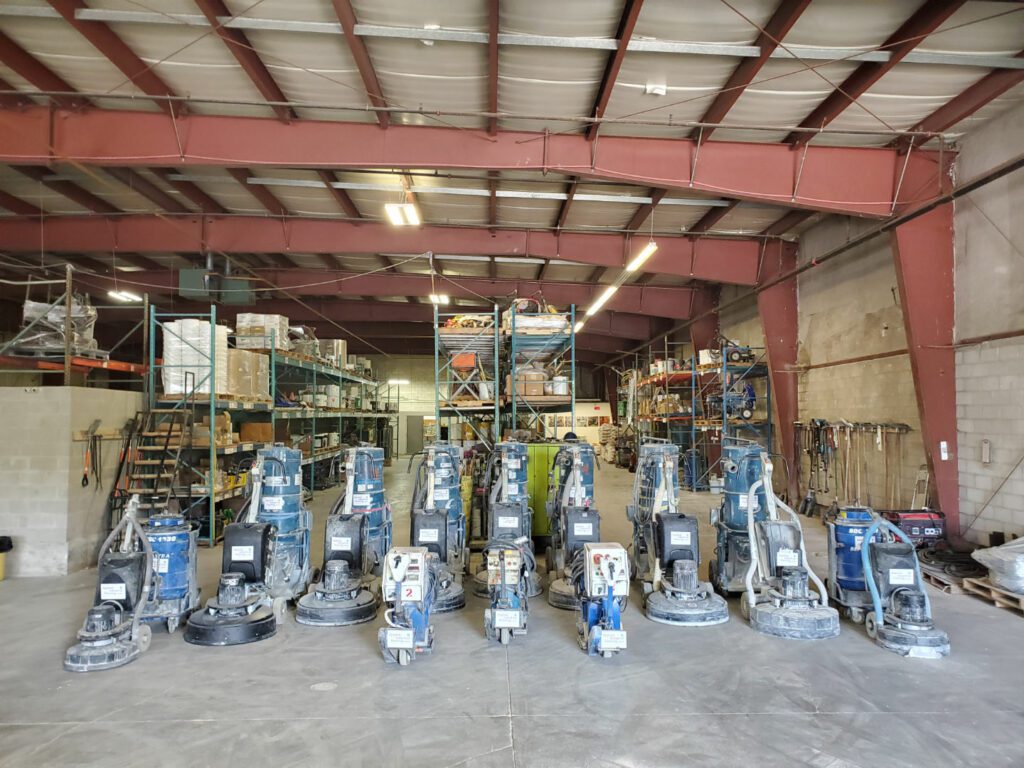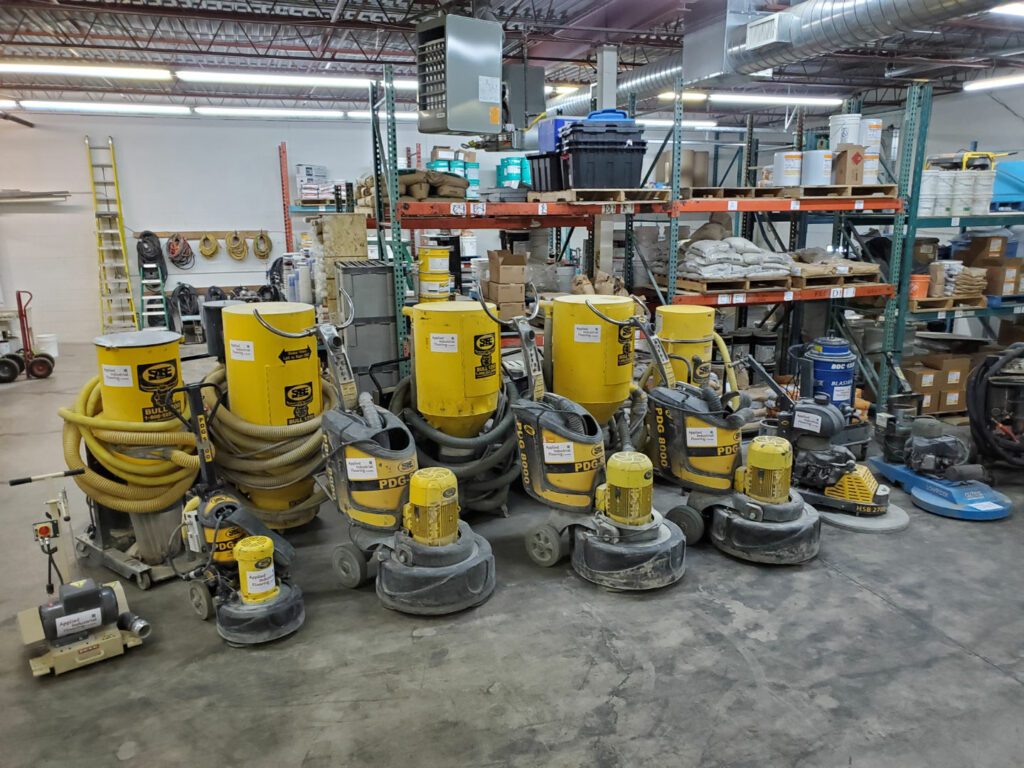 Pedestrian and vehicular traffic coatings are typically a polyurethane system based on elastomeric properties, or a cementitious, breathable system for slab-on-grade application. These systems provides concrete structures and the rebar beneath superior protection to the elements by providing a waterproof coating, keeping moisture out of both the concrete surface, and the usable spaces beneath. 
Light traffic pedestrian areas such as stadiums, bridges, balconies, rooftop terraces, pool decks and mechanical rooms utilize lighter traffic membrane applications. Heavier, vehicular-bearing protective membranes are typically applied to ramps, helical turns, ticket splitters, pedestrian decks, athletic surfaces, roof terraces and balconies.
Polymethyl methacrylate (PMMA) and polyurethane methacrylate (PUMA) technology systems are known for their extreme lifespan elongation and flexibility. Their ultra-fast cure times, even in extreme temperatures, and lasting durability make them an ideal system for concrete decks, foundations and other surfaces exposed to water infiltration, chemicals or traffic abrasion.