Infrastructure, new DEVELOPMENT and schools
School and municipal flooring
TAKING EDUCATIONal FACILITIES 'ONE-STEP' FURTHER
Schools across the US are home for a large portion of the day to hundreds of thousands of students, teachers, staff, parents and more, experiencing foot traffic that is often unmatched in other private or municipal settings. With high foot traffic from staff, faculty, and students alike, campuses need tough, high-traffic floors that won't wear over time. The range of audiences and activities that take place in these facilities also mean that floors must be safe, sanitary, and aesthetically pleasing too.
Each year, school boards spend countless budget dollars replacing old, worn-out carpet and composite vinyl tile. Soft carpet fibres trap allergens, dust and dirt, and absorb any moisture or spills, making them difficult to sanitize and an inefficient flooring system to clean or maintain. Alternatively, tile floors can withstand frequent washes, however have seams which, over time, trap dirt, moisture and bacteria under peeling or separating tiles. For this reason, architects are now working with builders to design and installer longer lasting infrastructure for educational facilities. 
Flooring options such as polished concrete, epoxy and resinous coating systems are becoming more popular flooring systems installed in schools and municipal buildings due their strength, high durability, longevity, professional aesthetic, high shine, and simplified maintenance. These seamless flooring alternatives are resistant against different kinds of pollutants and germs, helping create a healthier environment for schools overall. The smooth, monolithic surface of polished concrete or resinous flooring systems also makes them very easy to sanitize and help them remain resistant to degradation where routine wash downs and sanitizing chemicals may be used. Polished concrete floors and resinous floor coatings are also an extremely cost effective way to achieve durable, abrasion- and traffic-resistant flooring that can be decorative or stained to incorporate a wide variety of colours.
Floors can even enrich the learning experience with features like noise reduction, which help students focus inside the classroom and avoid distraction. Applied's polished concrete, epoxy, urethane, and MMA floors come in a wide range of textures, colours, and patterns allowing us to design a custom flooring solution that is inviting, while reflecting your school's spirit.
Spaces requiring industrial-strength flooring or waterproofing solutions include: residences, school hallways, gymnasiums, parking garages, plazas, balconies, rooftop terraces, bridges, pool decks, mechanical rooms, ramps, helical turns, ticket splitters, pedestrian decks, athletic surfaces, and stadiums. 
Michigan State University
Oakland University
University of Alabama
Tulane University
Wayne State University
Central Michigan University
Orchard Lake School District
Waterford Schools 
Northville Schools
Novi Schools
Thornapple Kellogg Schools
Grand Ledge Public Schools
Mason Public Schools
Holt Public Schools
Westlake Calcasieu Parish School 
Arnett Calcasieu Parish School 
Camp Shelby Army National Guard Training Facility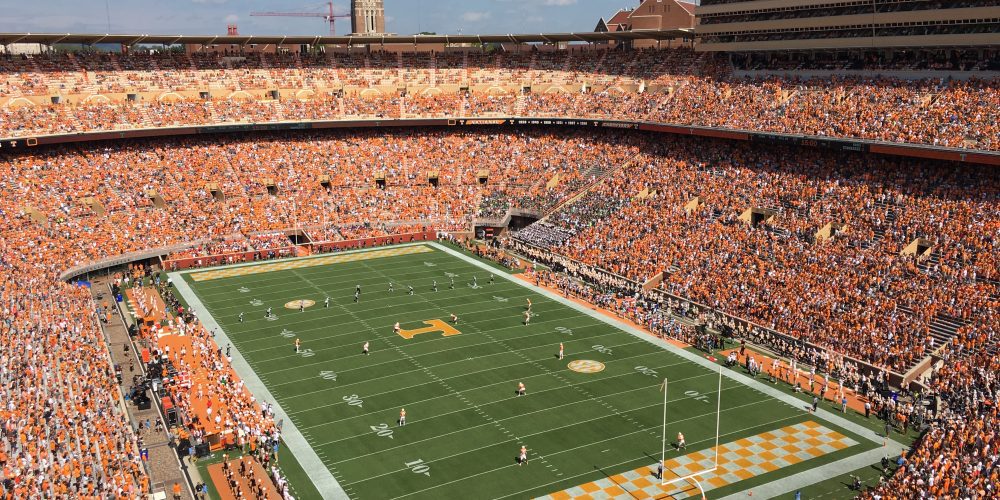 Daily care of concrete floors involves sweeping or mopping. Cleaners can use a commercial walk behind scrubber with mild detergents to pick up dirt and debris. Waxing is not necessary, so custodians require no additional training and this saves a step in the cleaning process.
Maintenance staff should avoid using heavy-duty cleaners, acids and other chemicals on concrete floors since they may eat away at the finish. Also, because polished concrete is naturally porous, it is more prone to staining than other types of hard surface flooring finishes. To prevent discolouration, custodians should clean up spills as soon as possible to prevent them from penetrating the concrete.
With time, concrete floors may begin to fade with heavy foot traffic and not shine as bright. This is easily remedied with the application of new sealer followed by burnishing of the floor to improve the visual clarity of the concrete and restore the original shine. The sealer will also add extra protection and help prevent future stains and scratches.